NightLase® Snoring and Airway Improvement
NightLase laser treatment provides airway improvement for people who struggle with snoring, or are seeking a CPAP alternative. Dr. Monika Vermani can help reduce or stop snoring for a better night's sleep.
Laser snoring treatment may be the best snoring treatment available for many people.
If snoring is interrupting your sleep or that of your loved ones, a good night's sleep without appliances is now available.
NightLase requires no appliance or device to be worn during sleep, no CPAP, no chemical treatment, and no anesthesia. It is a gentle and easy way for the patient and their loved ones to regain a quiet and good night's rest.
Non Surgical Laser Treatment for Snoring
Fotona's NightLase® therapy is a non-invasive, patient-friendly laser treatment for increasing the quality of a patient's sleep. NightLase reduces the effects of snoring and decreases the amplitude of snoring by means of a gentle, laser-induced tightening effect caused by the contraction of collagen in the oral mucosa tissue. As the tissue is tightened, the airway is enlarged and less obstructed, providing greater airflow and a reduction of snoring resulting from vibration of the  "skin" inside the mouth and upper throat.
How Does NightLase™ Work?
Before starting a NightLase™ treatment, we recommend an at-home sleep study. We can provide you with an at-home sleep study system to check your snoring.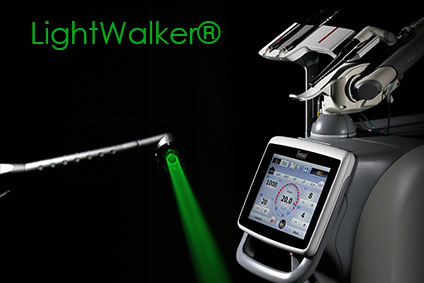 We send the results electronically to a sleep expert for a full evaluation. Each NightLase™ treatment session takes about 30 minutes and typically consists of 3 or 4 treatments.
Laser treatments with Lightwalker® are provided in office at about 3 week intervals. Most procedures are completed in about 6-9 weeks.
The procedure is painless. Some patients may feel a warm sensation from the laser as tissues shrink.
Touch-up sessions may be needed every year or two, as NightLase® isn't a life-long permanent procedure.
Laser Treatment Cases of Obstructed Airway Corrections
Before and After OSA Airway Therapy

Before and After OSA Airway Therapy

Before and After OSA Airway Therapy

Before and After OSA Airway Therapy

Choose Greenwich Sleep Apnea. Make your appointment today!