Sleep Study
Sleep Disorder Testing at Home
We have the easiest and most sophisticated home sleep studies available to take home today.
Sleep Apnea and snoring problems are quickly recorded while you sleep. We use a simple monitor that is worn on your finger while you sleep and transmits its findings to a smartphone application that uploads your data for analysis; if you don't use a smartphone, we provide a small device that also records your sleep and snoring patterns and functions the same as your phone application does.
This at-home test helps you. Do you have any of the following: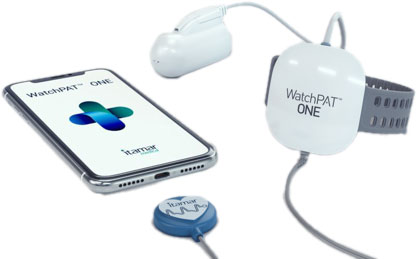 Poor sleeping, frequent awakenings, insomnia?
Snoring that's affecting your bed partner,
Night sweats?
Acid reflux?
Teeth Grinding?
Morning headache?
The NightOwl and WatchPat® are Home Sleep Apnea Recording Devices that utilize the patient's peripheral arterial signal for Sleep Apnea diagnosis.
While you sleep, it measures:
heart rate, oximetry,
actigraphy,
body position,
snoring,
and chest motion.
The data records all types of sleep apnea events. Your sleep study is then analyzed by a board-certified sleep doctor who works with Dr. Vermani.
At Greenwich Sleep Apnea, Dr. Vermani will use the Home Study Test (HTS) to screen patients for obstructive sleep apnea (OSA). This test is highly accurate and appropriate for diagnosing otherwise healthy adults with a high risk of obstructive sleep apnea.
Dr. Vermani will use the study results to calibrate an oral appliance that will correct or improve the patient's breathing. Then, the labratory will then create your custom oral appliance.The Prosomnus EVO is an FDA-approved appliance to treat snoring and OSA.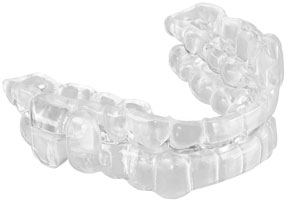 There is no way to diagnose OSA without proper medical testing and assessment.
Your smartwatch or phone sleep application can not diagnose it.
We have the easiest and most sophisticated home sleep studies available to take home today, and a certified sleep doctor will diagnose the recorded data to provide you with a medical diagnosis and prescription for your condition.
---
Choose Greenwich Sleep Apnea. Make your appointment today!